2020 Roush Stage 3 Mustang set to rival Ford Mustang R-Spec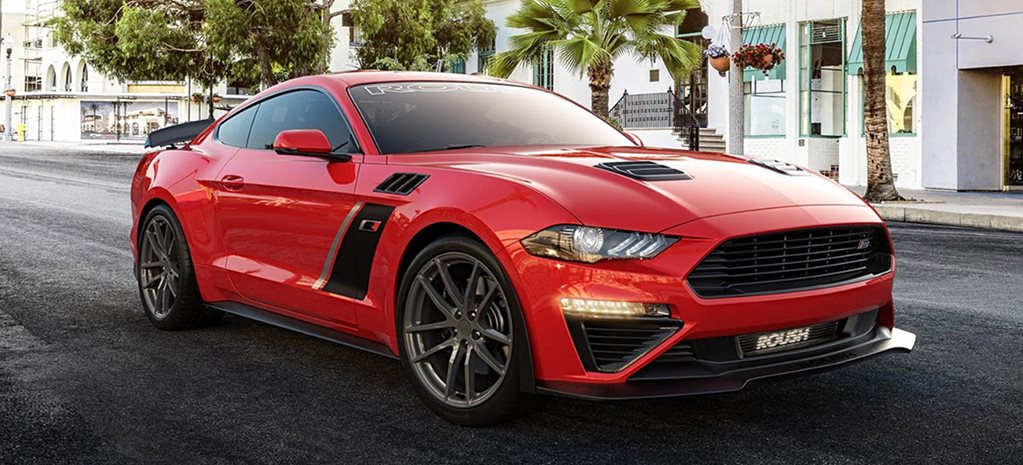 By Chris Thompson | MOTOR
Mustang Motorsport sets its Roush-powered sights on Ford Oz supercharged hero
The new Roush Stage 3 Mustang pack is on its way for 2020 Ford Mustang GTs, with Australians set to be able to get their hands on the performance it offers.
With 559kW and 908Nm via a supercharging upgrade, the Roush Stage 3 (or RS3… sorry, Audi) kit will have enough grunt to rival the Ford Mustang Shelby GT500 (with its 567kW and 847Nm).
Mustang Motorsport is also looking locally, with the aim of taking on Ford Australia's hero car, the 522kW Herrod-developed Mustang R-Spec.
The Roush RS3's claimed performance figures are nothing to scoff at, with 0-97km/h (0-60mph) said to be a 3.6sec exercise and the quarter mile to be dispatched in 11.2sec.
At an expected price point of $126,000 (the RS3 package is around $58,000 and a base Mustang for $68,000 if auto), Mustang Motorsport will be able to bestow the supercharged pack upon any colour and transmission combination.
For comparison, an R-Spec from Ford will cost you $99,980 before on-roads.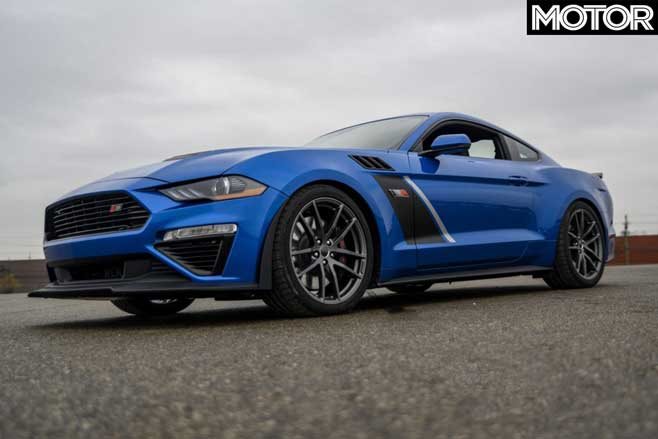 With the pack also comes better cooling in the form of a functional front bar that directs air to six upgraded intercoolers and vented quarter panels to let hot air escape, plus recalibrated Magneride suspension with Mustang Motorsport says provides "improved comfort in Normal mode, increased grip in Track mode and better weight transfer for hard launches in Drag mode."
Cooling is something most Mustangs, stock or supercharged, have struggled with, so more intercoolers can't hurt, right?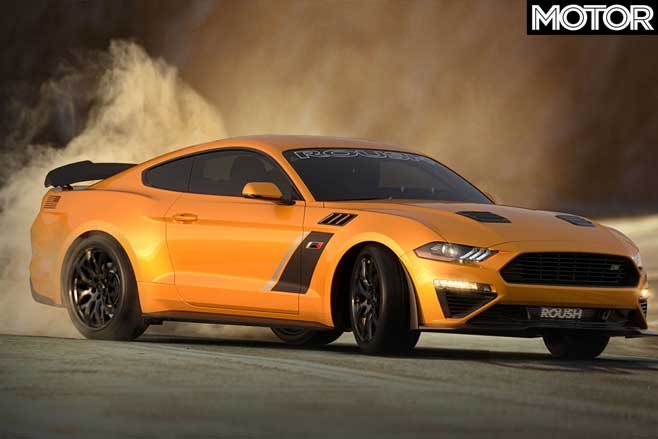 An active carbon fibre wing is also part of the RS3 pack, as is a set of new wheel designs, plus a Roush styling design with additional trim and a redesigned interior with a boost gauge, billet paddle shifter for autos, and Roush key fobs.
Mustang Motorsport is also set to offer a warranty on the drivetrain upgrades for 60,000km or five years, whichever arrives first.