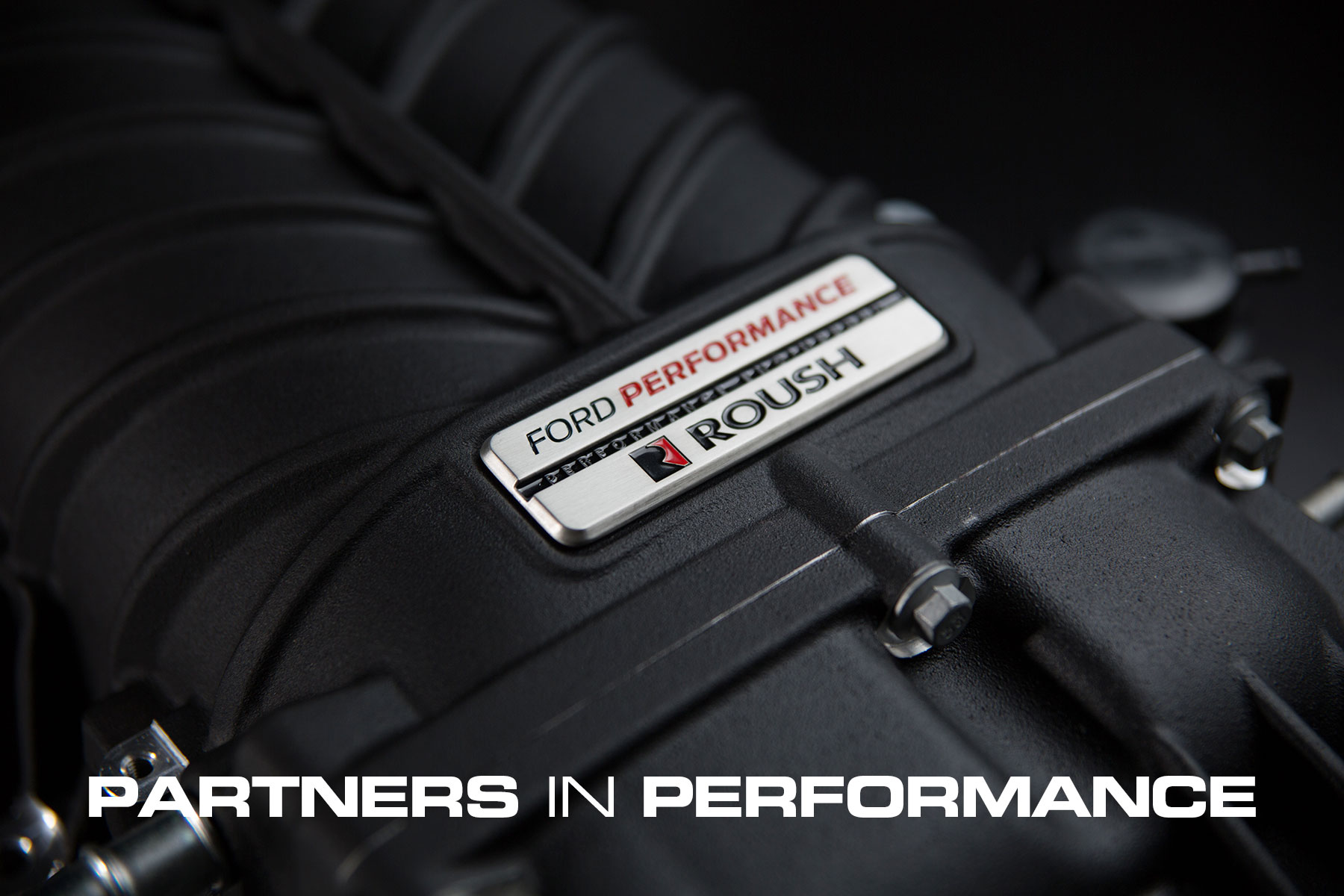 The Ultimate Supercharged Mustang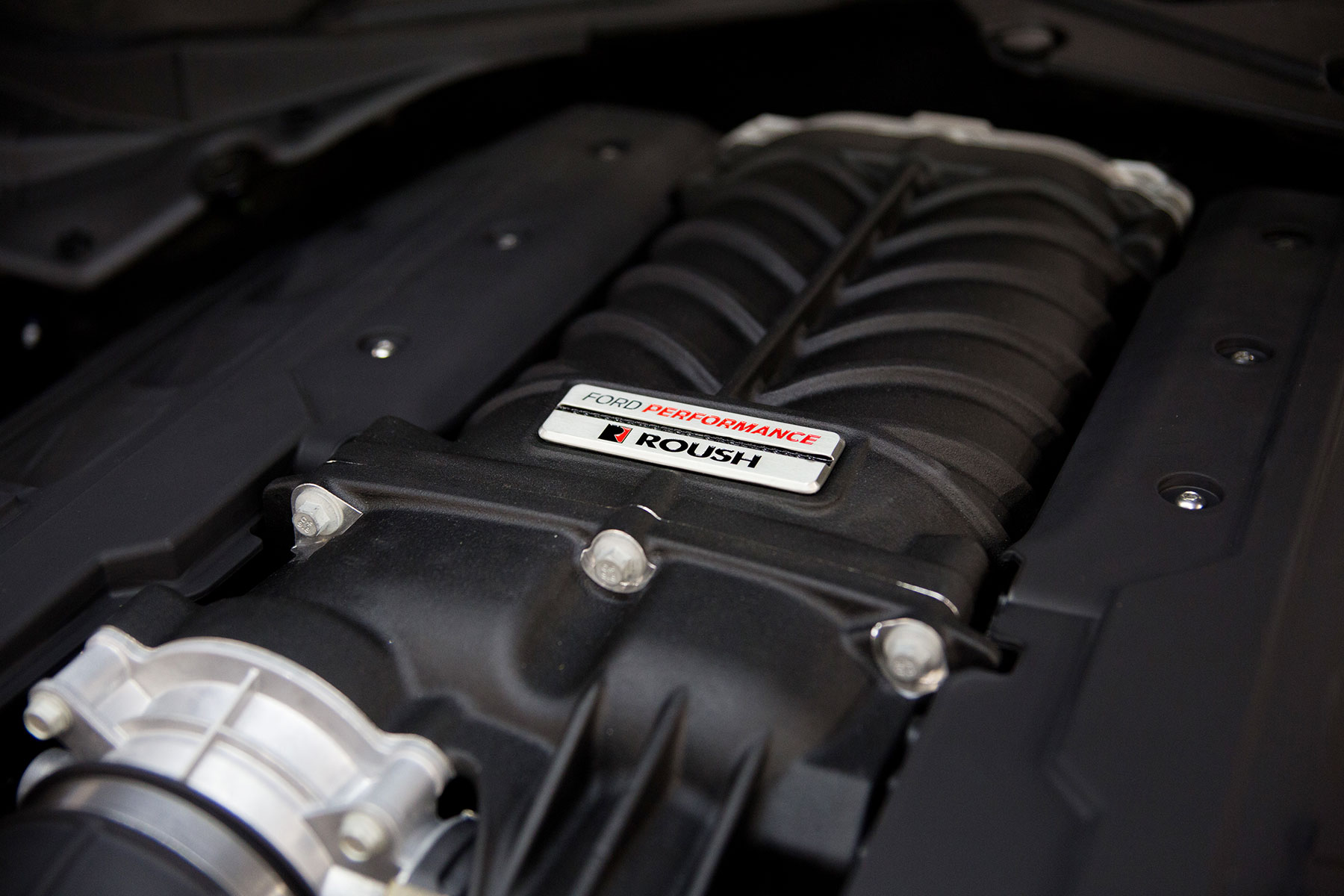 When Ford Performance wanted to supercharge the already-potent new Mustang GT's 5.0L V8, they entrusted ROUSH Performance with developing the supercharger system. With unrivalled experience in Mustang powertrain design and development, ROUSH devoted thousands of hours of research and testing into the development of the new Mustang's supercharger which boosts power levels to over 700hp (522kw) and 610lb-ft (827nm) of torque - an amazing 50% increase in horsepower over factory standard, and 45% more torque!
ROUSH Performance products are available exclusively in Australia from Mustang Motorsport, including the supercharged ROUSH Stage 3 Mustang. The 2019 RS3 is boosted to 710hp (522kw) by the ROUSH Stage 1 Supercharger system, and features the ROUSH R8 exterior aero package, performance and handling enhancements, interior upgrades, and the all-important ROUSH serialised engine bay plaque and interior medallion.
Mustang Motorsport have been working with supercharged Mustangs for over two decades, and have supercharged more Australian Mustangs than anyone else. Not only can we exclusively provide the very best ROUSH Performance products, but Mustang Motorsport are the ROUSH Authorized Australian Distributor and Authorized Vehicle Assembler, meaning we can transform your Mustang into a genuine, fully licensed ROUSH vehicle.
All ROUSH supercharger upgrades include performance tuning tailored to Australian conditions, and are available with a 5 year/100,000km Australia-wide warranty & 7 state legal ADR compliance.
Mustang Motorsport is the only place in Australia where you can get a genuine ROUSH Mustang or ROUSH Performance parts, so visit mustangmotorsport.com.au today to upgrade your Mustang with a ROUSH supercharger, build your very own ROUSH Mustang, or purchase from the widest range of Mustang parts and accessories stocked in Australia and ready for immediate dispatch Australia-wide.
Buy your ROUSH Mustang Supercharger now >
---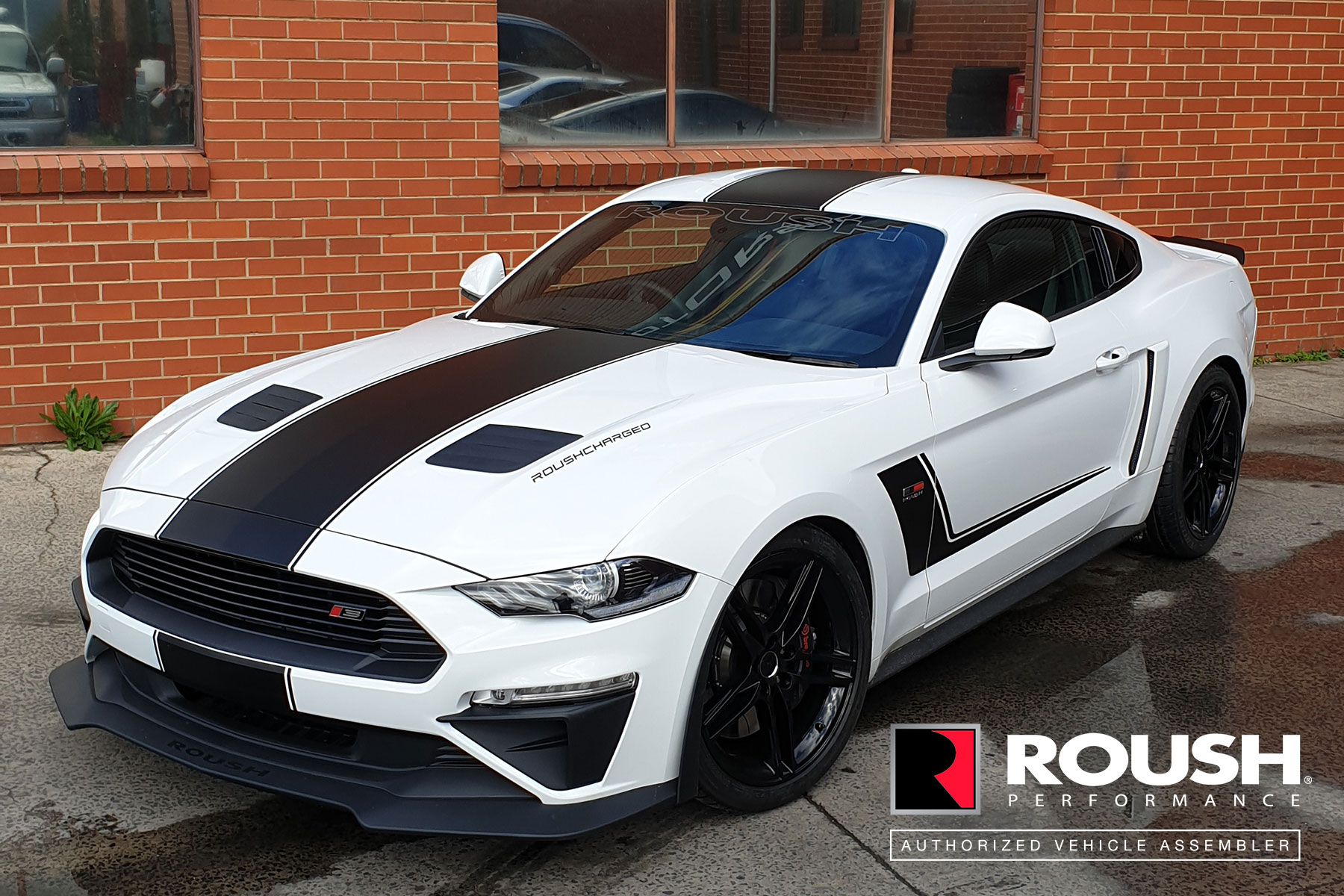 2019 ROUSH STAGE 3 MUSTANG
710hp/610lb-ft ROUSHcharged 5.0L V8
Cast Alloy 20-Inch Wheels
Performance Coilover Suspension System
ROUSH R8 exterior aero package
Rear Blackout Panel
ROUSH Windshield Banner
ROUSH Graphics & Badging
RS3 Serialized Dash & Engine Bay Plaques
ROUSH Embroidered Floor Mats
ROUSH Illuminated Door Sill Plates
...and much more!
---
SUPERCHARGED MUSTANG UPGRADES & POWER PACKS
If you desire something less than a full ROUSH vehicle or supercharged Mustang upgrade, Mustang Motorsport have developed a range of Power Pack upgrades for naturally-aspirated V8s, providing up to 85kw more power than standard. The EcoBoost has not been forgotten either, with our upgrade packages adding up to 70kw to the 2.3L turbo. If all of that is not enough, there is the Whipple supercharger which pumps out over 800hp!
---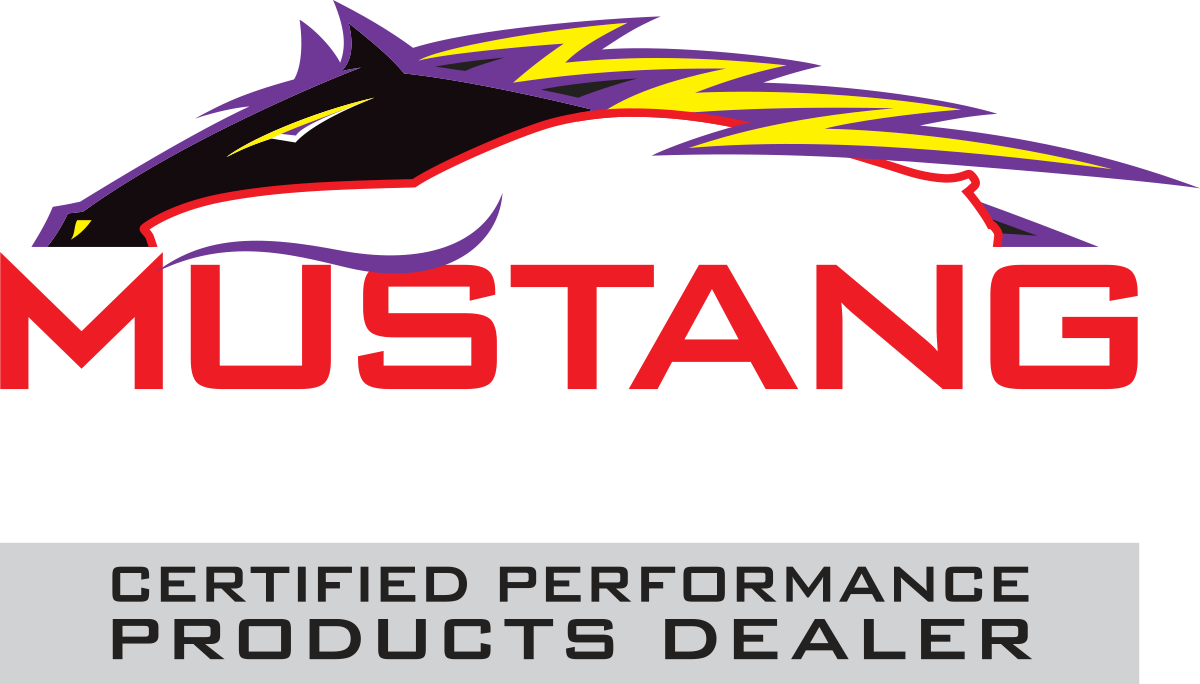 MM CERTIFIED PERFORMANCE PRODUCTS NETWORK
If you want to supercharge your Mustang, or have our huge range of Mustang upgrades installed, we have a network of Mustang Motorsport Certified Performance Products Dealers throughout Australia. Our dealers are the best in the business, with extensive experience in all aspects of supercharging and other performance upgrades. Located across Victoria, Sydney, Canberra, Brisbane, Adelaide and Perth, visit your nearest dealer today to purchase and install your Mustang Motorsport upgrades.
Geelong:
Geelong Performance Centre
(03) 5277 2503
[certified dealer]
Morwell:
Independent Motorsports
(03) 5134 8822
[certified dealer]
Sydney:
Tunehouse
(02) 9557 4000
[certified dealer]
Canberra:
Autotech
(02) 6260 1166
[certified dealer - vehicle assembler]
Brisbane:
East Coast Customs
(07) 3265 4880
[certified dealer - vehicle assembler]
Adelaide:
Eastside Mustang Enhancement
(08) 8294 2933
[certified dealer - vehicle assembler]
Perth:
Xtreme Ford Tuning
(08) 9250 8266
[certified dealer]
Visit our Certified Performance Products Dealers now >
---