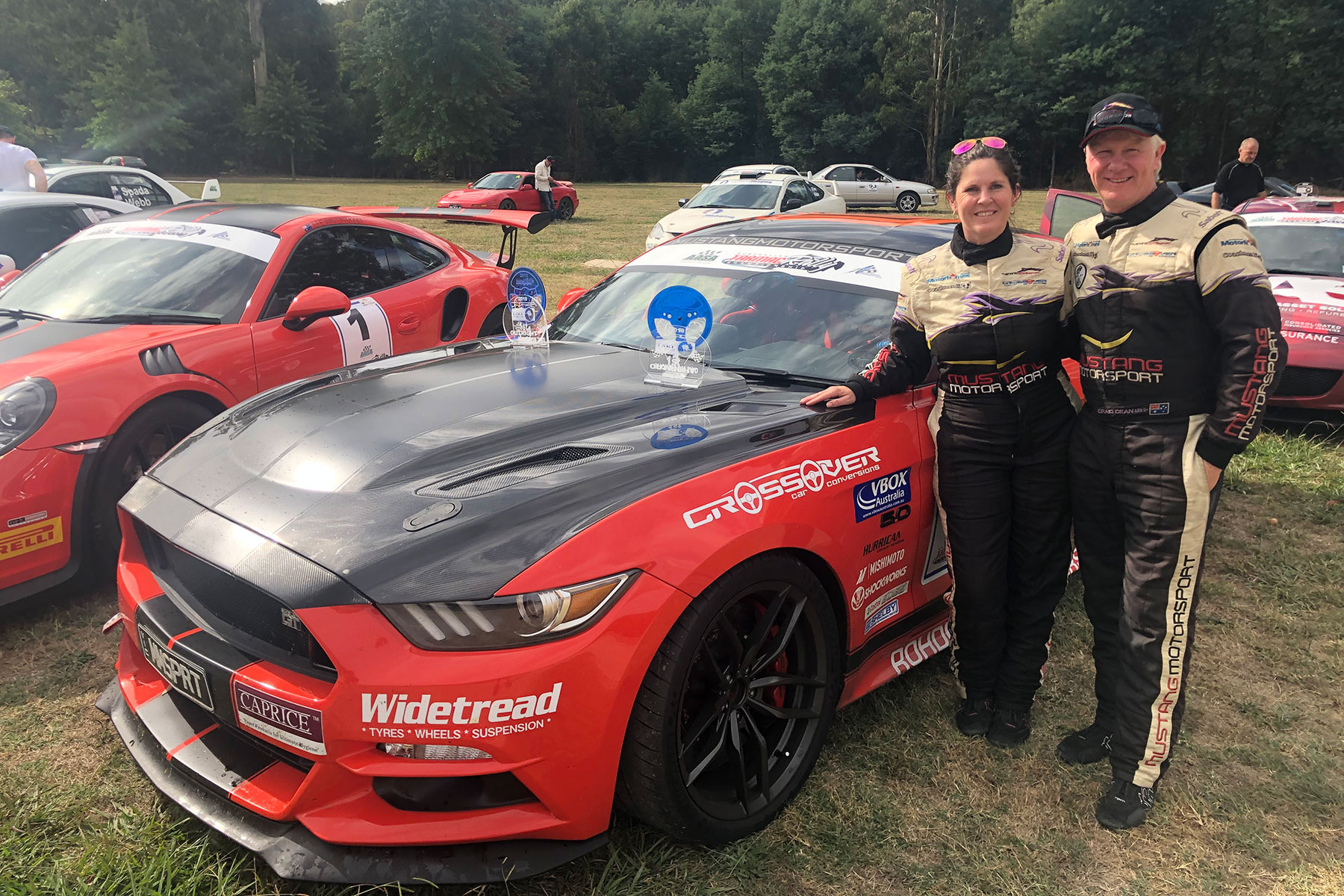 Lake Mountain Sprint - Day 2
We started off well and won the first stage by 13 seconds and the second stage by 5 seconds but dropped off the pace a bit on the third stage and placed 4th, 9 seconds off first. We had a bit of a pep talk and got our heads back in the game and in the last 3 stages of the event we managed to win them by 3, 9 and 5 seconds respectively. We finished with 1st place outright and a 2min 9sec gap to second. This was the last round in the Tarmac Rally Championship and with some ups and down over the 4 events we were happy to take home the win in 2wd Showroom also.
After this event we are both feeling very happy and confident with the car ad are looking forward to coming together for Targa Tasmania in 5 weeks time. There will be a few changes to the cars lively which has already started as you might have noticed with a different logo across the rear quarter.
Thanks to our weekend service crew Shaun Cairns. Not only keeping the car in order but has some great stories to share. Thanks also to Ravage Raceworks who helped us out with tools when Shaun couldn't be there. Pretty selfless to help the blokes beating you but that is what we are all about.
Thanks to the event organisers for a fantastic weekend and a well run championship. These events are underrated and we can not recommend them enough for any level of driver. They include a tour group for those that want to have the chance of using a full road with no threat of oncoming traffic and you can set your own pace.
Race Solutions keep the stages running and competitors safe in the event of an incident and give us plenty of encouragement and smiles too. You positively add to our weekend experience and we appreciate you looking out for our wellbeing. RallySafe too (look up their website if you don't know what they do) keep us safe with what has to be one of the best innovations in rallying.
Thanks to our fellow competitors for the competition and friendship. We have laughed a lot this weekend with you and felt your pain when things haven't gone your way (we have been there ourselves after all).
Thanks to our sponsors, we see this as a win not just for us but for you too. We encourage our supporters to support them too and give Mustang Motorsport a mention when you do.
We hope you have enjoyed following the event and look forward to keeping you updated during Targa Tasmania,
Craig & Mary.