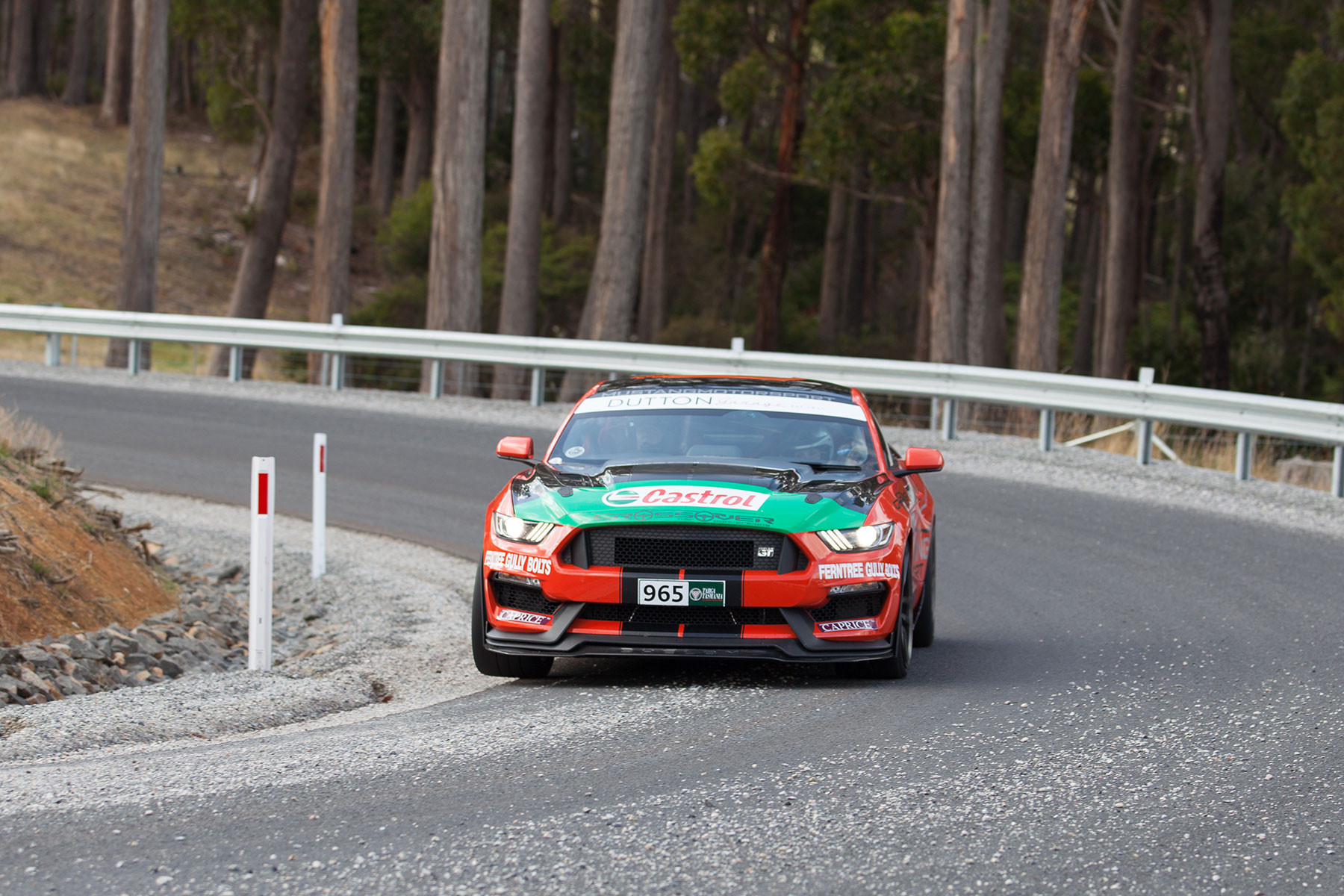 Targa Tasmania 2019 - Day 2
Morning skies were looking bleak with damp roads to start the day. The 2017 Shelby GT was prepared and ready for the action and so was Mary and Craig, the strategy for the day was to go as hard as safely possible and to tune into the car, adding any changes that were needed due the to aero that is fitted.
The first stage looked dry but the Shelby just wanted to wheel spin even at 180kph on the straights! This gave us concerns on the grip in the following corners. After starting the day in 16th position in GT2 competition, we had a great run all day - mostly without any 'oops' moments. The Shelby was, however, experiencing a random misfire, perhaps caused by the computer?!? We are trying to locate the issue.
We got through the day with some personal best times and finished in 8th position, so we are on the charge to make up time and positions. The Shelby GT is just getting better and better, so stay tuned as the race unfolds - there's a long way to go!
Craig & Mary.
Thanks to Angryman Photography for the great race shots, and also to all our sponsors and supporters.
---
GT2 - LEG 2
TS4 High Plains - 02.52 (+00.16) 9th
TS6 Sheffield - 07.14 (+00.40) 11th
TS7 Moriarty - 02.31 (+00.07) =7th
TS8 Paloona - 07.35 (+00.32) 10th
TS9 Mt Roland - 11.39 (+00.32) 8th
After Leg 2 - 8th (+02.46)
Keep up with all the latest...


Mustang Motorsport Targa Facebook Page


Targa Tasmania Website


Rally Results Website


Rally Safe - Targa Tasmania
---
---