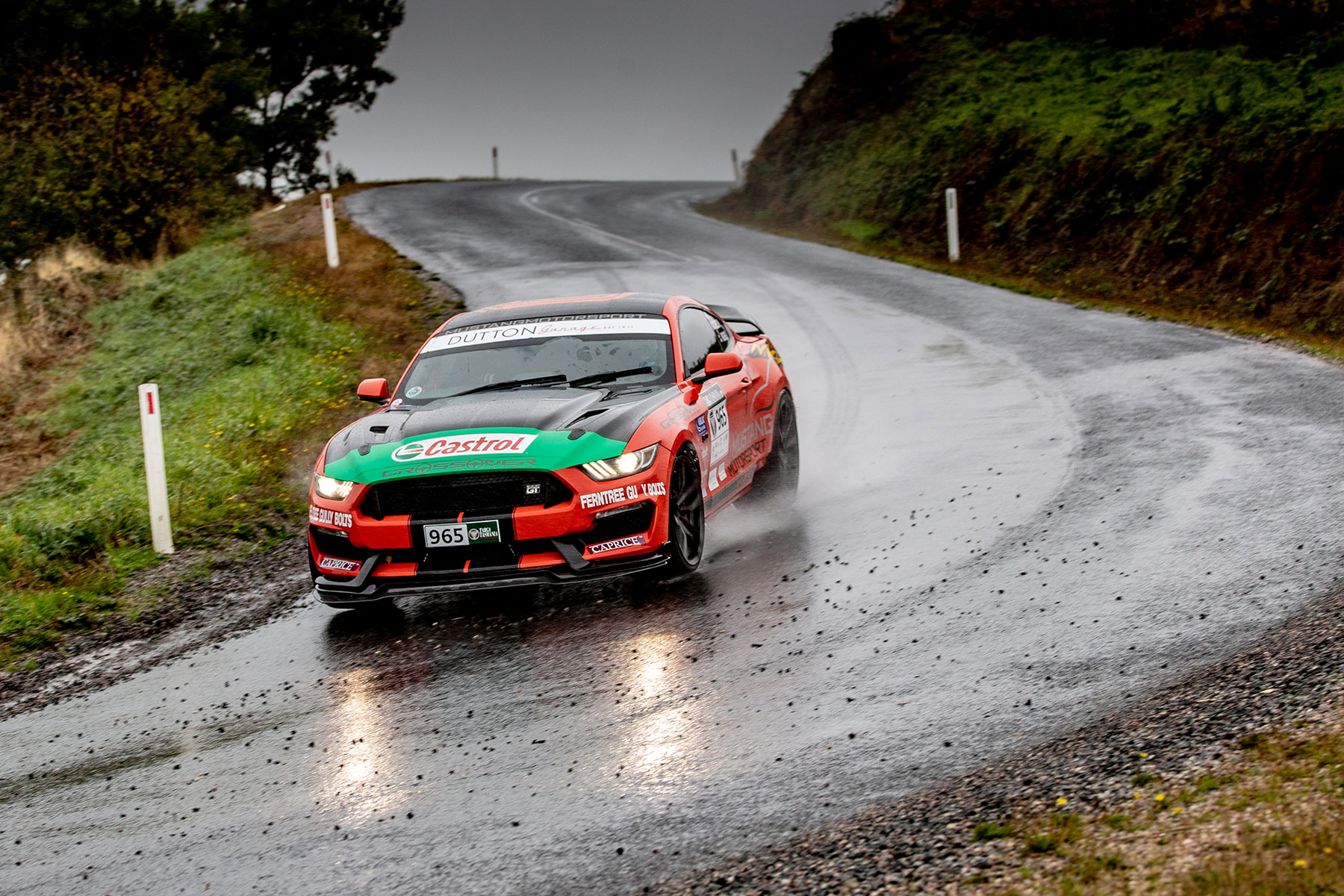 Targa Tasmania 2019 - Day 4
Day 4 of Targa Tasmania was forecast wet weather - and wet it was! The field headed west with the biggest stages of the event so far, including some iconic ones like Cethana, Riana and Hellyer Gorge before finishing the day in Strahan.
After the day's previous incident we didn't feel much like risking it all so it was quite a conservative drive to survive the wet and slippery roads. It doesn't feel like the wrong decision when we pass car after car that have succumbed to the treacherous conditions. Cethana was especially challenging, not only being slippery but visibility being very poor at times with cloud cover (the course traversing two mountains).
This year the last stage of the day was one that hadn't been used in a few years, Reece Dam. This stage had more grip and the surface was starting to dry as the stage went on and Craig's confidence grew and the results showed with a 5th placing. It was a nice way to end the day. At the end of leg 4 in the event we are in 8th place in GT2 and looking forward to day 5's competition which is also forecast wet.
Thanks as always to Angryman Photography for the great race shots, and again to all our sponsors and supporters.
---
GT2 - LEG 4
TS16 Cethana - 20.04 (+01.40) 9th
TS17 Castra - 05.14 (+00.35) 9th
TS18 Gunns Plains - 08.59 (+00.53) 9th
TS19 Riana - 20.07 (+01.50) 8th
TS20 Hellyer Gorge - 11.45 (+01.11) 9th
TS21 Reece Dam - 11.51 (+00.37) 5th
After Leg 4 - 8th (+12.30)
Keep up with all the latest...


Mustang Motorsport Targa Facebook Page


Targa Tasmania Website


Rally Results Website


Rally Safe - Targa Tasmania
---
---